Let me check what is Personal Identifiable Information (PII). Here we explain the Microsoft outlook Pii error codes pii_email_3f9311ff3c6ba118fb12 and Socket Error Codes (Socket Error: 10054). How do you fix it? and How do I solve it?
What Exactly is Personal Identifiable Information (PII)?
Microsoft Personal Identifiable Information (PII) is the information use to identify someone to whom the information applies to be reasonably inferres by either direct or indirect means. For example, Name, Email Addresses, Postal Addresses, Social Security Numbers, Biometric Records, Phone Numbers, etc. Alone, or when joint with other personal or Identifiable information linked or linkable to a specific individual. As the date of birth, mother's maiden name, etc. are most commonly consideres Personal Information.
However, with Growing digital technology, Personal Identifiable Information (PII) is rapidly increasing. Biometric Records, IP Addresses, Digital Images, Geolocation, Register/Login Identity, Social Media Posts, and Behavioural Data are also consideres Personal Identifiable Information (PII).
What Are Microsoft Outlook Pii Errors [pii_email_b47d29538f12c20da426]?
Microsoft Outlook is a great application used for an email client. However, recently a few more features have been added to the application, making them very successful.
Most organizations and individuals widely use Microsoft Outlook for an email clients. Still, due to some Pii errors caused by using Microsoft Outlook to send Emails, we are sometimes notified about errors such as: "Failed to attach to the server. Socket Error 10051 or 10054 Network Error code: [pii_email_3f9311ff3c6ba118fb12].
Some of the Socket Error Codes
Socket Error: 11001
and Socket Error: 10013
Socket Error: 10038
Socket Error: 10051
and Socket Error: 10052
Socket Error: 10053
Socket Error: 10054
and Socket Error: 10057
Socket Error: 10061
Pii Errors are caused due to wrong parameters with server port numbers, authentications, and insecure connections (SSL/HTTPS). This socket error occurs because the server connection has been broken by something outside of the WS_FTP Server.
What are Microsoft Outlook Pii Errors – Socket Error Codes
The major reasons why Pii Errors code occurs.
1. SMTP server conflict
2. Corrupted system program or information
3. Outlook errors occur within the setup
4. Microsoft Outlook version is not updated
How to Fix Pii Errors in Outlook
There are many ways to fix Pii Errors in Outlook App. Below, We have given some easy methods to solve or fix the Microsoft outlook Pii errors.
a. Remove Current Accounts in Outlook App
If you are using multiple accounts in Microsoft Outlook Application, there are more chances of getting SMPT server errors like [Pii_email_ec4f22c28919a953e74e] error is to happen.
Log out all the Microsoft accounts in the outlook App. Clear all the working functions within the outlook Application background. Sign in to your Microsoft account.
b. Reinstall Outlook App
The Microsoft Outlook application you are using is an outdated or older version or the information has been corrupted. Just uninstall and reinstall the Microsoft outlook app again on your computer system.
c. Changing the port numbers of the SMPT server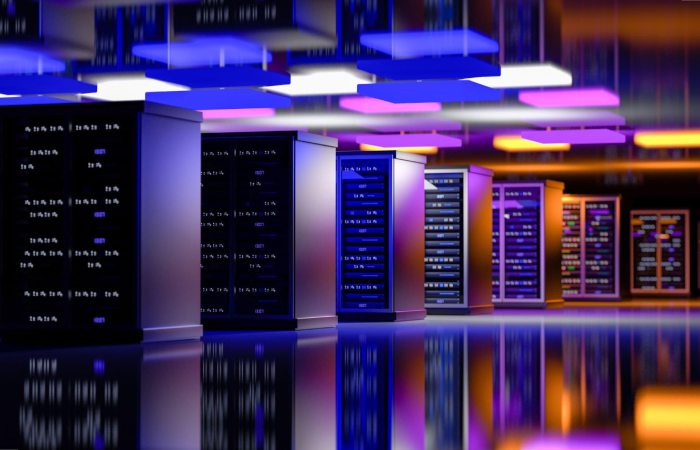 Open the Microsoft Outlook App and go to Account Settings
Go for more settings and click on the Internet Email Settings button.
Click on the Advanced tab
Now change the port number (SMPT Server) from 465 to 587 and Click OK.
d. When you use outlook on the browser clear all the browsing history and all the cache and cookies available. Sign in again and the error solved!
We hope the above instructions and simple steps solve your problem with Pii errors.
Here are some of the Microsoft Outlook Pii Errors Codes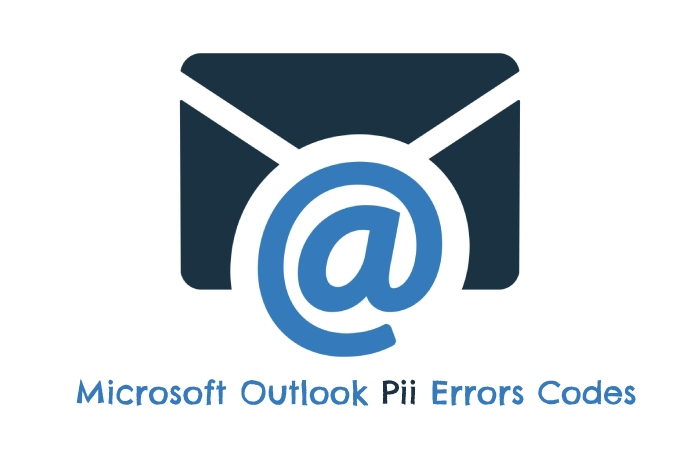 [pii_email_b47d29538f12c20da426]
[pii_email_3f9311ff3c6ba118fb12]
[pii_email_e6685ca0de00abf1e4d5]
[pii_email_aef67573025b785e8ee2]
[pii_email_fa726aae9810c9f726a1]
[pii_email_cbd448bbd34c985e423c]
[pii_email_bbc3ff95d349b30c2503]
[pii_email_5b2bf020001f0bc2e4f3]
[pii_email_d794d86d859c4304d04b]
[pii_pn_8a68e8c174733080624b]
[pii_email_c752da6d57c276815ca2]
[pii_email_3a4de1ed75a7e06d7e60]
[pii_email_f9bfddf3103f659807df]
[pii_email_f56dda339d9ab97af3cb]
[pii_email_e80c99419553948887a9]
[pii_email_cb926d7a93773fcbba16]
[pii_email_7626800840576d24b18c]
[pii_email_676ae6d291aefbb083eb]
[pii_email_ed48e0db261ba6ca800d]
[pii_email_61961f23fa6a16c0cf3e]
[pii_email_93bf3554c39bdef54965]
[pii_email_387fb3a7cd2b118358b8]
[PII_EMAIL_6FF7418F799074696370]
[pii_email_4bd3f6cbbb12ef19daea]
[pii_email_3f9311ff3c6ba118fb12]
[pii_email_b7d77a88f1f716a4e737]
[pii_email_cb926d7a93773fcbba16]
[pii_email_9f55451c2842463277c4]
[pii_email_51379926175b1edb8738]
[pii_email_76b1e82f53dea6fc1a63]
[pii_email_1e0f4e2dc0caa3e167df]
[pii_email_dc7e929425c20fc4d8c2]
[pii_email_316cb5e2e59f1ce78052]
[pii-Email-Aef67573025b785e8ee2]
[pii_email_e5afc8b23902cb671313]
[pii_email_c5b4711fb519dab7145a]
[pii_email_4a54df77285983c5da74]
[pii_email_3ceeb7dd155a01a6455b]
[pii_email_951913e90540eed3d7f2]
[pii_email_0a5062fb70a2a343f369]
[pii_email_206d8398c02a8b733263]
[pii_email_3a4de1ed75a7e06d7e60]
[pii_email_4f756e6f0b8aa8e6c202]
[pii_email_07e5245661e6869f8bb4]
[pii_email_3a9d3c10845f8b9d77b2]
[pii_email_be5f33dbc1906d2b5336]
[pii_email_84e9c709276f599ab1e7]
[pii_email_c0872b2275c5451a2577]
[pii_email_1e99215a2a7130f33f11]
[pii_email_bc0906f15818797f9ace]
[pii_email_066f1e5f1e4576b47760]
[pii_email_1606b61a08e6a2cf4db9]
[pii_email_4dd09cddea0cd66b5592]
[pii_email_029231e8462fca76041e]
[pii_email_844c7c48c40fcebbdbbb]
[pii_email_9ba94c086590853d8247]
[pii_email_e1aa8f4deb45ecd93b2a]
[pii_email_8d527d394345cf85ee4b]
[pii_email_0798d2cbe47405be6fe2]
[pii_email_cd4b80dbd951adb0d4dd]
[pii_email_e80c99419553948887a9]
[pii_email_8fac9ab2d973e77c2bb9]
[pii_email_111dd8f5fa26379dc099]
[pii_email_88906589dba20a6335c2]
[pii_email_0cbbda68c705117dc84f]
[pii_email_e1aa8f4deb45ecd93b2a]
[pii_email_07e5245661e6869f8bb4]
[pii_email_95fb429ddab3b9357c9f]
[pii_email_be2e2053115ed832a58c]
[pii_email_cd4b80dbd951adb0d4dd]
[pii_email_11fe1b3b7ddac37a081f]
[pii_email_11fe1b3b7ddac37a081f]
[pii_email_206d8398c02a8b733263]
[pii_email_3ab3cc43cc1e13a096b4]
[Pii_Email_029231e8462fca76041e]
[Pii_email_cb926d7a93773fcbba16]
[pii_email_5ea5904f0f81c6bf4718]
[pii_email_33bcc5fa9284de56eb3d]
[pii_email_f3e1c1a4c72c0521b558]
[pii_email_95a020940f9f259ff4af]
[pii_email_b7d77a88f1f716a4e737]
[pii_email_3f9311ff3c6ba118fb12]
[pii_pn_f86b2fdecfe6b2e8]
[pii_email_ddf7eb3e67667fd04f14]
[pii_email_9ba94c086590853d8247]
[pii_pn_7cb487117f21abdb]
[pii_pn_6594b560039cb2e3]
[pii_email_12e95e5cac8028acce08]
[pii_email_676ae6d291aefbb083eb]
[pii_email_3f9311ff3c6ba118fb12]
[pii_email_8908f3cbfca757e25c17]
[pii_email_11fe1b3b7ddac37a081f]
[pii_email_654fbfc0ac64aec32e9c]
[Pii_Email_7e710fffb86b8d1d9420]
[pii_email_081a2214d44147a79040]
[pii_email_921c2c8abf6264fa57fd]
[pii_email_ed091850a13867385bea]
[pii_email_123dd92c65546aac4234]
[pii_email_8e90db124b2282f8e586]
[pii_email_8dd6bcefcecdc6a73ef7]
[pii_email_731e4fa49af5682d1af7]
[pii_email_c752da6d57c276815ca2]
[pii_email_0f5d13fdd444218ce923]
[pii_email_9045ddcab0866fc1c324]
[pii_email_7f50b3874b546a6ddaaf]
[pii_email_123dd92c65546aac4234]
[pii_email_dbd9dd084703ead3b9cf]
[pii_email_95fb429ddab3b9357c9f]
[pii_email_654fbfc0ac64aec32e9c]
[pii_email_37f47c404649338129d6]
[pii_email_081a2214d44147a79040]
[pii_email_148502ad759f50f39787]
[pii_email_2380b9d6520a43ec25f6]
[pii_email_96a71d706ac0e355e34a]
[Pii_email_ec4f22c28919a953e74e]
[pii_email_eed2460d504c647bb1aa]
[pii_email_3f9311ff3c6ba118fb12]
[pii_email_1b754da386dc6406f331]
[pii_email_a09ae663ed64d4128110]
[pii_email_d0d8b4db7f7b5f149bbc]
[pii_email_1a85c09ee7a236c446b6]
[pii_email_b00f854b68699ed1a3da]
[pii_email_6d58080b4b0962443f2d]
[pii_email_adba8ec29bf46a0e5af1]
[pii_pn_748d73ad8584c41b3056]
[pii_email_67c5f5da8c8c05079c1c]
[pii_email_9213560866c1d3fb85c4]
[pii_email_d8b5ae9e746baa12514d]
[pii_email_1097f20dcb907316f9fc]
[pii_email_61961f23fa6a16c0cf3e]
[pii_email_a0bde8a168fd673be467]
[pii_email_81776c7d9423ed98546b]
[pii_email_4f6a3bc1061f26b88cf0]
[pii_email_10cb866b0b8f268f4a27]
[pii_email_6895d8b728f6deb48f16]
[pii_email_0ab6c490b59ce2077446]
[pii_email_1421b643a8170725bf7c]
[pii_email_7e459475452c648cb36c]
[pii_email_c34c0c887eb42ec29431]
[pii_email_7e6aedfca1aaeccd22a4]
[pii_email_4944ec66b42375ba1d82]
[pii_email_4dd09cddea0cd66b5592]
[pii_email_a32d8b04996f6ae8eeb0]
[pii_email_0f5d13fdd444218ce923]
[pii_email_a7b93224472ff079e7ed]
[pii_email_58fffc10f1403c2bb372]
[pii_email_a09ae663ed64d4128110]
[pii_email_7aa1063d0d4a455b59e4]
[pii_email_f480ef3c0a9147fe9f26]
[pii_email_8fac9ab2d973e77c2bb9]
[pii_email_3d7a961fcee0de35d04b]
[pii_email_53a1b6aa20d3c35d2f51]
[pii_email_4cace83cb9d81b1d36b7]
[pii_email_3ca22155a0589f8ed0af]
[pii_email_31a0afb4b55fc6f84eec]
[pii_email_ccc72642c6c6e3fe8a61]
[pii_email_3d7a961fcee0de35d04b]
[pii_email_17152b5c60a2ee4c1ec1]
[pii_email_3f9311ff3c6ba118fb12]
[pii_email_4963ef873adfeebdcd41]
[pii_email_7ba0add153c8fce05d5f]
[pii_email_455c84e3d0d28c86418d]
[pii_email_029231e8462fca76041e]
[pii_email_c263456df47efa5b0135]
[pii_email_e67083c08bf2e787f61f]
[pii_email_951913e90540eed3d7f2]
[pii_email_872216be680b2ab20ab3]
[pii_email_92cb35c247cbd9428857]
[pii_email_dfe3cf3209d9aaaf6d66]
[pii_email_4c9dff8286c169c80488]
[pii_email_f25b7c2ce219e167e8f5]
[pii_email_1ada691c53e1271bdca6]
[pii_email_12d9523f44da829512c5]
[pii_email_1fb861393abed78ab415]
[pii_email_1c239cbbb329ebf442ff]
[pii_email_a088d7a523bb74dae048]
[pii_email_2574ee28734b829a5e42]
[pii_email_26b0babaf23b7ef6]
[pii_email_2db267d041bc39cf]
[pii_email_e26dbf79d8c0635e5ca7]
[pii_email_03e77cb12cc4716a2a15]
[pii_email_03f4a0eeae8484e189e8]
[pii_email_2db267d041bc39cf]
[pii_pn_dd3580f72d17431f]
[pii_pn_dd33b4fff45fa825]
[pii_pn_dd44cae59cceea47]
[pii_pn_dd52e5315192e77c]
[pii_pn_dd71d051217c9260]
[pii_pn_dd754edd2f4f15d8]
[pii_email_bbf95bff57a974a71da8]
[pii_email_0048997cdc300383cb33]
[pii_email_0c53e8f99f30b8d2a921]
[pii_email_0c6e3df295302158e28b]
[pii_email_0c7e95773528a620f410]
[pii_email_0c889ab14f2a6ba303bc]
[pii_email_0cb90a72c8b0af041cd8]
[pii_email_0cbbda68c705117dc84f]
[pii_email_0cd5f24f98c974f3543b]
[pii_email_0cd81888a5fe7246075b]
[pii_email_0d0109a26f84744098ea]
[pii_email_0d304b417851a62ee487]
[pii_email_0d328a4c4fca15132c99]
[pii_email_0d402ce0e2abc82d]
[pii_email_0d8b28b698cecad90554]
[pii_email_0d93d124f943c7d655ba]
[pii_email_0d973a099d175674a5f4]
[pii_email_0dba694da07d144ae522]
[pii_email_0dbab9c46c5c58d60a2c]
[pii_email_0de9c7d77885e57f870f]
[pii_email_0e3cd9cb778c89f6c1c0]
[pii_email_0e75fa39d7f4a14722a7]
[pii_email_16fd5c290fc6f229b142]
[pii_email_170f48204c9bdf9eafd2]
[pii_email_171327765cd9c45da595]
[pii_email_173ad2f84e2639e6340c]
[pii_email_174f092082b581fc21d5]
[pii_email_1774283a2a2c49516ddf]
[pii_email_178709cab5246548d17e]
[pii_email_17904eadb002a490df86]
[pii_email_179ade1537a46841322e]
[pii_email_17cd293a15c349bc]
[pii_email_17ce57b51555d7a0ee45]
[pii_email_17d1dd6f206561101fd8]
[pii_email_1831b7c77a35fe5277ef]
[pii_email_185525bd5c925a265138]
[pii_email_185c9908f5d77e34]
[pii_email_18a2b09bc32c3069]
[pii_email_18c6778927e32824]
[pii_email_191e8e729dfc2454e1eb]
[pii_email_19523c7ff4312304]
[pii_email_195c2dd99ba1add9c672]
[pii_email_19b15ea9833a99b1d76c]
[pii_email_19c615a7f6086a2a0a3a]
[pii_email_1a6fb68ef0c8085a3269]
[pii_email_1aa588fa47a7aeaab3b4]
[pii_email_1accab5e89c6285e1041]
[pii_email_1ada691c53e1271bdca6]
[pii_email_1ade9b17a9636d9edb37]
[pii_email_1ae1d9186cda828fdf12]
[pii_email_1aed60e7e0d9a86878c8]
[pii_email_1b481cd6bc515a7c2adc]
[pii_email_1b5f6a3ac5034f9022da]
[pii_email_1b754da386dc6406f331]
[pii_email_1b7c64ce91221ad3af70]
[pii_email_1fb861393abed78ab415]
[pii_email_1feacf1cb4890d9ae644]
[pii_email_20019c20f40585f6e2ce]
[pii_email_2021edc6bf88520fdc5e]
[pii_email_202eb5c9e03ef53aef6f]
[pii_email_2031b8aa05a3e0b21ffd]
[pii_email_20805ae68021cfd0c123]
[pii_email_208273338e7fed74]
[pii_email_208e9d4873d61f0480c6]
[pii_email_20df769630edcdd016f8]
[pii_email_211413435d9fecc30356]
[pii_email_21158ff877891cbb4716]
[pii_email_2146310bc5b3ec559a07]
[pii_email_21a19f84574f201efdaf]
[pii_email_21d637f66bdfae264e06]
[pii_email_21f8ea144533c21c5837]
[pii_email_2258c03b7c27555ee28d]
[pii_email_227e278220a8e4f603f9]
[pii_email_227f2262f31d1f072fa0]
[pii_email_2281cca773db84638fcf]
[pii_email_228f1e44b0880312f6ec]
[pii_email_238f2c4285fc22a739c7]
[pii_email_239c1f01a8558ebfa15f]
[pii_email_23d4d2c65dd8051c]
[pii_email_23ea65d9a4fc36be7816]
[pii_email_2440dab3fdb346e55609]
[pii_email_2459d3023a14ed22daf0]
[pii_email_245b0c3d7279080caff4]
[pii_email_24778bc97d360f4ebec6]
[pii_email_247df5366a8bac33a9d6]
[pii_email_2488850900858b2bc9f0]
[pii_email_24894f799b7830851e65]
[pii_email_24ab5aaf677a5c128e4f]
[pii_email_257308ac4463c1618246]
[pii_email_258e9630f4c00a4c]
[pii_email_25baa7f925768b511450]
[pii_email_263cb0e003ba0e59559e]
[pii_email_265d3708313ba5e38b47]
[pii_email_2661ce00c619b479]
[pii_email_2665d6910717c1f1e48e]
[pii_email_2669f5ef5c1fda8e20d2]
[pii_email_26aa55e19d54cdbb5c7f]
[pii_email_26b0babaf23b7ef6].
[pii_email_270157bf4fd9931a3401]
[pii_email_27104397004f2c37b8b1]
[pii_email_27393d9863f11e5c9e35]
[pii_email_2762746006de049d]
[pii_email_27700e3fc23711772552]
[pii_email_2776f13cb4eb31324aa1]
[pii_email_27a9164feacf61bed44f]
[pii_email_27ce3b274fd81b34757e]
[pii_email_27d0b623fa4fa07a175b]
[pii_email_27f4eb66c191143168fe]
[pii_email_27fd37616658aa43dc9c]
[pii_email_283a3b234a30c4726510]
[pii_email_2845dc4602e3f7f9d00f]
[pii_email_285f5230f0f42c06886d]