Around 42.6% of all websites use WordPress as their content management system (CMS), making it the most popular. It has plenty of great features that you can utilize to manage your website's content.
Though WordPress is mostly easy-to-use, content management on it takes some time and hard work. To save time and money, you should understand the common mistakes that people make in WordPress.
This article summarizes the eight most frequent WordPress mistakes to help you avoid them when building your website.
1. Choosing the Wrong WordPress Host
Hosting your WordPress site using regular hosting plans may increase the amount of work required to manage your website. Instead, consider purchasing WordPress hosting, which is optimized particularly for websites powered by the CMS.
There's also the hosted version of WordPress – WordPress.com that you can also consider. If you manage your content using it, the hosting provider will be the company behind the platform. On the other hand, users of WordPress.org are free to choose a web host by themselves.
It's essential to know the purpose of your website to avoid choosing the wrong hosting plan. For example, if your website is a web portfolio, the features you need will differ from what an eCommerce website requires.
If you are new to managing websites, take your time and compare the hosting plans before purchasing one. If you're considering changing your current hosting provider, remember that you can easily move all your data to the new web host.
Most WordPress hosting providers have a seamless migration process.
Many also feature a customer service team to assist you. This service is usually included with the plans, but you might want to double-check this.
2. Not Setting Automatic Backups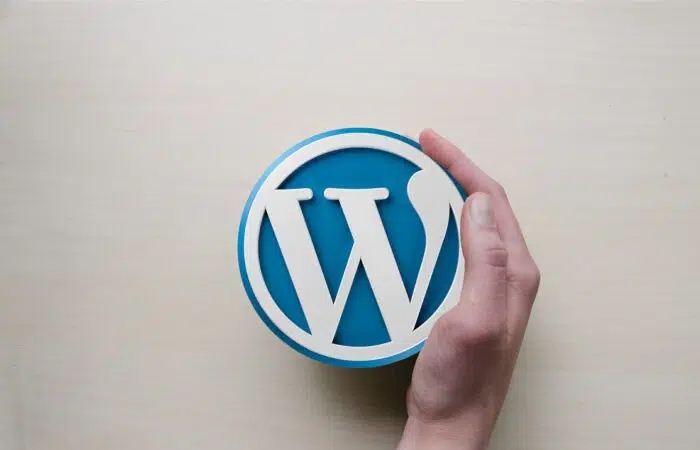 As people are at risk of getting hacked and losing data, not having a backup of your website might have disastrous consequences. If your site contains any confidential customer information, the risks are even higher.
The good news is that having an automatic backup of your WordPress site is very easy. Many WordPress hosting services also include a backup system with their plans.
If your hosting provider doesn't provide a backup option, consider using WordPress backup plugins that you can install in under a few clicks.
It's best to choose a WordPress backup system that stores your data on a separate server. In addition, make sure that it captures the entirety of your site data, works with the latest WordPress version, and has an easy data restoration process.
3. Weak Admin Username or Password
Most website hacking attempts are enabled by weak admin login credentials. Hackers are getting more ingenious, as proven by an increase in the number of data breach cases.
Thus, aim to create passwords consisting of long combinations of random letters, special characters, and numbers. If you have trouble memorizing them, use password managers or write them down in a notebook and keep it safe.
Avoid using 'admin' as the username – it's too easy to guess. Moreover, don't use any of your personal information.
Finally, change your login credentials regularly. Password and username generators are a good way to come up with ideas.
For extra protection, activate two-factor authentication for your accounts.
4. Using Too Many Plugins
WordPress plugins introduce more features to your website. However, make sure to install only the essential ones since each plugin takes up resources and requires management.
Make sure to update your plugins for new features, especially those relating to security. Otherwise, the plugins might provide a loophole for hackers to gain unauthorized access to your website.
In addition, having too many plugins installed might slow your website down. Keep in mind that plugins affect its performance. Therefore, be selective when choosing extensions and download them from credible sources only. Remember to remove any plugins that you no longer use.
5. Choosing the Wrong WordPress Theme
A theme is an essential element of your WordPress website. The theme you've installed will affect other site features, including plugins and how your website will look on desktop and mobile devices.
Choosing a visually appealing theme might seem like a good idea, but it's better to keep the design simple and responsive. Download themes from credible sources only.
WordPress themes pose a similar risk to plugins by potentially containing an entry point for hackers to exploit. To stay safe, make sure that your theme is up to date, uses an appropriate code standard, and supports all of your plugins.
Other than that, if you adjust or customize your website often, consider using a child theme.
6. Ignoring Website Performance
Website performance refers to how fast your website can load and render content. It affects user experience, making it important to take into account.
Ideally, your website should load in under three seconds. Otherwise, the majority of people might decide not to wait any longer and look for a website that loads faster.
A fast site attracts more visitors and drives more traffic. What's more, it can also help you rank higher on Google.
Use testing tools to check how well your website is performing.
7. Not Using Google Analytics
Google Analytics is a free tool you can use to learn your visitors' behavior. It collects comprehensive and detailed data on people who visit your website.
Moreover, Google Analytics automatically records data, and you can customize the report as you see fit. A seamless integration of the tool on other platforms, like social media or other Google services, is one of its strengths.
Data collected by the tool includes visitors' gender, age, country, device type, time of accessing the site, and which content interests them most.
Using Google Analytics can help you create statistical reports for your website. It might be a lot easier than doing this manually. With access to visitors' data, it's possible to generate targeted content to attract the right audience.
8. Ignoring the Website's SEO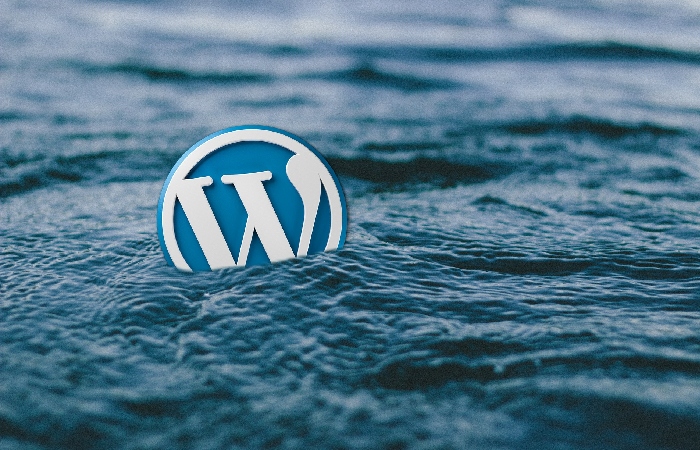 There are currently over 1.86 billion websites. In general terms, this is the number of websites competing with yours to rank on Google search results pages.
And also, Focus on improving your website's search engine optimization (SEO) to increase traffic. It is recommended that you implement every available SEO practice on your website.
Successful SEO can help your content appear on search engines. However, there are a number of WordPress SEO plugins that you can use. There are plenty of free online workshops and resources to help you learn how to utilize them fully.
Conclusion
To sum up, WordPress is an excellent open-source CMS to build your website on. It has thousands of plugins with extra features that can help you reach your goals.
As with any platform, it's likely you'll run into problems when using WordPress. Don't worry, however – you can learn from the mistakes other people have made.
Here's a recap of the eight practices you should apply to prevent the majority of WordPress issues:
Choose a hosting service that caters to your needs.
Set up automatic backups.
Use strong usernames and passwords.
Use essential plugins only.
Choose a simple, responsive, and reliable theme.
Measure your website performance regularly.
Use Google Analytics.
Improve your website's SEO.
Also Read: Why You Should Choose a Dedicated Team for Your Next Project