Gaming Session can be an incredibly fun hobby. For many of us, there's nothing that can match the adrenaline thrill and camaraderie of a modern online game session. Kicking back and enjoying some gaming time is only part of the fun. You might also enjoy powering your sessions up a bit while you're at it. Indeed, powering up your gaming sessions is probably foremost in your mind when it comes to enjoying your favorite hobby. Whether you want to win a tournament or just enhance your skills, you need to find some ways to power up your gaming sessions. Here are five ways to do just that.
Invest in a Good Gaming Chair
When you want to relax, kick back, or complete, comfort is king. That's why you need an awesome gaming chair. Your chair will be one of the items you regularly use and should be a comfortable place where you can feel right at home. So make sure you invest in a good chair one. Find a chair that will help with your posture, help keep your spine in alignment, and make you comfortable as you play. The last thing you want is to experience a lumbar issue or having your body resemble a bowl of Rice Krispies every time you stand up (you know, when everything suddenly goes "snap, crackle, and pop" every time you move around). So make sure you look for the best gaming chair to fit your body type, room, and needs. When you finish a long gaming session and remain comfortable, you'll be glad you took the time to research your chair carefully.
Buy an Awesome Headset
Sometimes all you need to be the best I'd some high-quality gear. An awesome headset can be a true godsend here. Why? Because it connects you with other players, enables quick communication, can simulate surround sound, and gives you a conduit into a more social gaming experience. Furthermore, a quality headset can last a long time and be used in a multitude of different games. When you have the right headset to go with your setup, you'll be able to stream on platforms like twitch, record commentary for your games, and make jokes/comments with your friends while playing online.
Get Some High-quality Sound Gear
A good headset is a must have for your gaming set up, but you should also think about investing in some high-quality audio gear. On top of your headphones, why not get a fantastic speaker system? A good audio system can make a big difference. Adding some surround sound, some high density speakers, or upgrading your sound card can take a so-so audio experience and kick it up a notch (sorry, Emeril). Surround sound is awesome, anyway, because it makes gaming much more immersive and fun. So why wouldn't you do it if you can? When you want to seriously improve your gaming setup, investing in some high-quality audio gear is the best way to go, especially if you want the best sound you can get while you game!
Use a Comfortable Mouse and Keyboard
Controlling your games properly and adequately is essential to enjoying them. For that, you need a high quality mouse and keyboard that will work for your PC gaming. The same goes for console gamers who need excellent, ergonomic controllers to control the action on screen. When it comes to setting up your keyboard and mouse, you need to keep size (and many other factors) in mind. Do you need a full size keyboard with plenty of extra keys, or will a smaller keyboard work? Are you going to get something with a backlight? Are you going to go with a mechanical keyboard or a membrane keyboard? Wired or wireless? These are all valid questions to ask when you are searching for the right keyboard. The right mouse can also be tough to find. It's best to look for something that's going to work well for the types of games you play, whether they need extra buttons on the side or are wireless. Ultimately, upgrading your equipment can help you have a better gaming experience and make your sessions rock.
Try Energy-boosting Supplements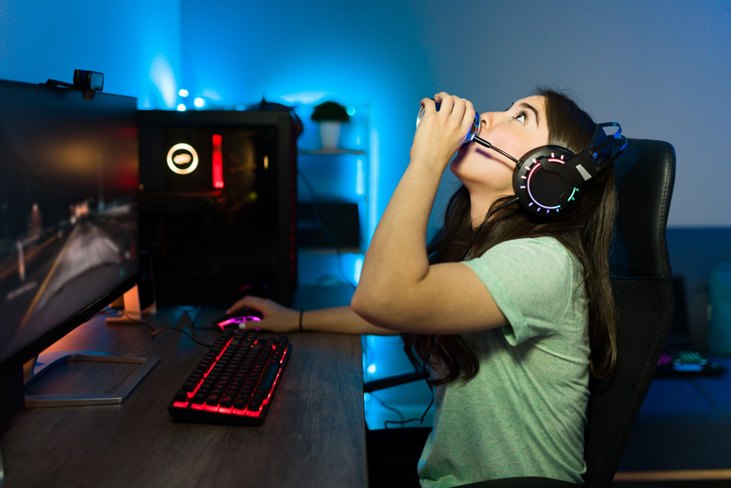 Sometimes, all you need to take your game to the next level is to take an energy supplement. Natural energy supplements, specifically intended and formulates for gamers, are a popular choice these days. They can keep you focused, energized, refreshed, and ready to knock out the competition while playing your favorite games. Containing a blend of caffeine, green tea, and natural vitamins (all fantastic natural things that are known to boost energy and focus), the best gaming supplements can transform a lazy, washed out session into a gaming competition to remember. When combined with rest, breaks, and plenty of hydration will keep you going for a long time to come.