SEO Campaign – In today's world, Search Engine Optimization is crucial to any digital marketing strategy. This is how you boost your website's search engine page ranking, increase visibility, get quality leads, and, consequently, sales for your business. Search engines such as Google, Bing, and Yahoo are the target. An effective SEO campaign should include persuasive page content, and backlinks, and improve your site's architecture and underlying code.
As a small business, SEO strategies are crucial to your campaign success. This is because it'll help you create content prospects desire. This will ensure that you're making the content they are searching for.
We deem SEO content marketing strategy a critical piece of the puzzle of your campaign. This is how your content will come to be seen by your prospects, especially on search engine result pages (SERPs). Scattered and unorganized content gives search engine bots a difficult time indexing your site, accurately placing your area of authority, and consequently ranking your site pages lower. If you need help financially to develop an SEO marketing campaign, you can apply for some business loans.
Is an SEO Campaign Strategy different for a Small or Large Company?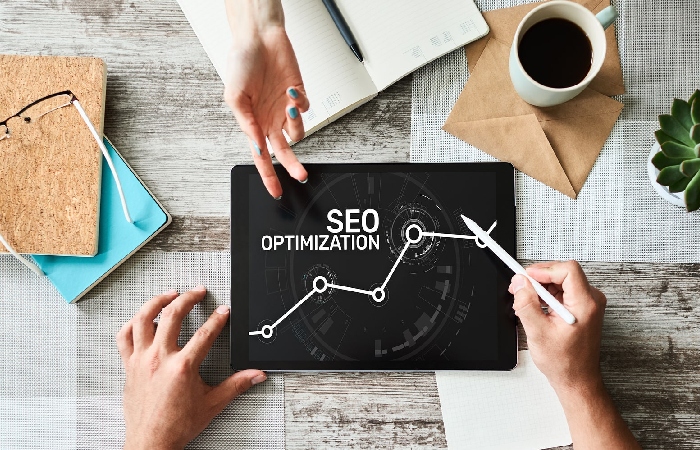 SEO strategy for small or large companies differs. For instance, many small businesses have very tight budgets to work with. Consequently, these companies often think they can't stand bigger enterprises.
The implication is that they often have to handle their own online marketing, including SEO, which could be time-consuming. Small businesses are likely to do better when focusing on one or two SEO strategies. To avoid spreading your budget too thin, you can access small business loans specialized for small businesses.
Large companies, however, afford the whole scope of an SEO campaign. Because of their deep pockets, they have the greatest opportunity to dabble into almost any aspect of internet marketing.
One of the biggest areas they pay attention to for these companies is SEO content marketing. They also explore various strategies and deploy what works best for them. Some would even hire multiple internet marketing agencies to carry out SEO campaigns for their business.
SEO Strategies ideas to Apply in your Small Business
1.   The right keywords
We mean the kind of words your prospects are likely to use when look for your products or services by right keywords. A Google AdWords product called Keyword Tool can also be used to find relevant keywords. Google Adwords is used to verify that your chosen keywords are occasionally used in online searches. Deploying the right keywords help your web pages rank higher and make them easier to locate for your prospects.
2.   Publish much high-quality content for SEO Campaign
Putting out high-quality content helps people find answers to their pressing questions.  It also positions you as an authority in your niche, leaving you indelible on your prospects' minds. So, create persuasive content that provides quality information to your readers. Create lots of it and update your content frequently for relevance.
3.   Get a User-friendly Website
Have an easy-to-navigate clean business website. It should be immediately clear to visitors your business identity and the value you're offering. Another user-friendly metric is site speed. Visitors can be annoyed by sluggish sites. Also, because many prospects access the website via their smartphones, you want to ensure your website is well-optimized for mobile platforms.
4.   Focus on your unique offers
Keywords that correspond to your unique offers help you rise above others in web searches for your industry. Remember to focus on niche keywords if your budget is small.
5.   Backlinks for SEO Campaign
Backlinks are a critical component of SEO strategy. Authoritative links to your website are among the most important signs that Google and other search engines consider for content ranking. Note that reputed links to your site will mean a fantastic vote of confidence as trust is a huge factor in selling online.
Remember that if you need a budget to pursue these SEO strategies effectively, you can apply for affordable small business loans.
Tools that can Boost your SEO Campaign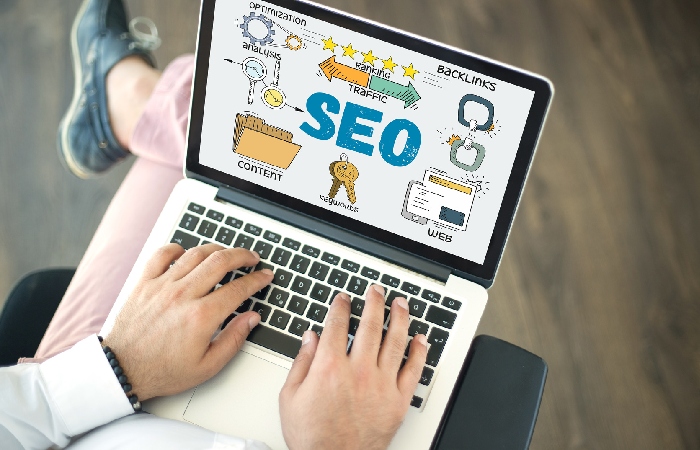 The following tools will go a long way in advancing your SEO strategy:
Google PageSpeed Insights
Ahrefs Webmaster Tools
Google Analytics
Answer the Public
Google Ads Keyword Planner
Google Trends
Seolyzer
SEOquake
Seobility
While an SEO campaign is crucial to the success of small online businesses, running an effective and successful one can seem daunting. But consider applying all that has been shared above. Not only that, you can apply for small business loans using the link at the beginning. This could gift your business the big break you desire.
Also Read: The Future of the Digital Asset – and the Importance of Security