Learning how to create a proper invoice for your freelance work is an important skill to have. Not only does it show that you're a professional, but it also helps ensure that you get paid promptly and correctly. When a client receives a complete, well-craft invoice, they're more likely to impress and pay on time. This also helps to build trust between you and your client, which is essential for a good working relationship. Keep reading to learn a few steps on how to create an invoice that you can feel confident about sending to your clients.
Start With A Professional Layout
Choosing the best software to provide a free invoice template is a good place to start. This will give you a basic, professional layout that you can then customize and make your own. The layout is clean and simple, with your name and contact information at the top. This can achieve by using the right template such as invoice template word which comes with unique features such as GST support and Logo addition. It is the best template when it comes to playing around with the fonts, colors, and branding on your invoice. Just remember to keep it simple too much information can overwhelming for your client.
Include Company and Customer Information
Add your company name and contact information to the invoice. You should also include the name and contact information for the customer. This may seem like a no-brainer, but it's important to include all of the relevant information so that there's no confusion about who the invoice is from or who it's for.
Label Your Invoice and Add Dates
Every invoice should have a clear and concise title, such as "invoice" or "statement." it should also include the date that the work was performed or the product delivered. This helps to ensure that both you and your client are on the same page about what services were render and when. Make sure to add a unique invoice number as well, which will make it easier to keep track of payments. The easiest way to label an invoice is to use a simple numbering system.
Provide An Itemized List of Goods and Services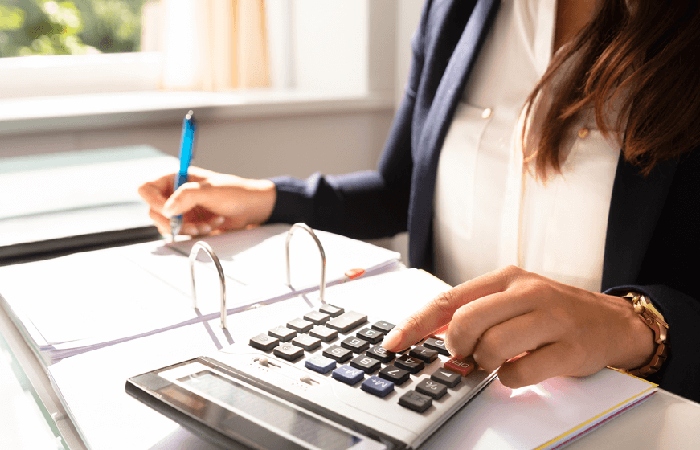 This section is where you'll list out each individual item or service that you're billing for. Include a clear and concise description of the work performed, as well as the quantity, unit price, and total amount due. If there are any discounts or special rates, sure to include them here as well. Your invoice should include; a brief description of the work performed or product delivered, the quantity of goods or services provided, the unit price for each item and the total amount due, including any discounts or special rates.
Calculate Fees and the Total Amount Due
After you've itemized everything, it's time to calculate the total amount due. This should include any taxes or other fees that may applicable. Once you've calculate the grand total, make sure to list it prominently on the invoice so that there's no confusion about what is owed. A good invoice generator will calculate these fees for you automatically. Ideally, you want this number to as clear as possible. If so use bold text or increase the font size it is easily found.
Add Payment Terms, Due Date and Footnotes
Last but not least, don't forget to include your payment terms and the due date for the invoice. This lets your client know when they need to pay and how you prefer to paid. If you have any special instructions for payments, such as using a specific payment gateway, be sure to mention them here as well. This is also a great place to add a personal message or thank-you note. You can also include a "notes" section at the bottom of the invoice for any additional information that didn't fit elsewhere.
Sign And Send Your Invoice
Once you're happy with how your invoice looks, it's time to sign and send it off to your client. If you're emailing the invoice, sure to use a PDF so that it can't alter. You can also add a digital signature to further protect your work. Once the invoice sent, make sure to keep a copy on file for your records. By following these simple steps, you can create an invoice that is professional, clear and easy to understand. With a little practice, you able to whip up invoices in no time at all! And most importantly, you paid promptly and without any hassle.
Also Read: 6 Medical Settings Where You Can Work as a Physician Assistant