Online marketing campaigns have been breathed in with a new lease of life by video content. Videos are engaging the attention of internet users like never before.
This can be understood from the fact that more than 3 billion people downloaded or viewed videos a minimum of one time every month by connecting to the internet from different devices in 2020.
The headcount is consistently increasing, leaving open a vast uncharted online territory for marketing your brand.
Videos are effective as they impact the psyche of viewers subconsciously, which enhances the brand recall rate. You can leverage videos' explosive potential and visual appeal to steer your marketing efforts by providing an immersive experience to targeted audiences.
Cost-Efficient Video Content Types for Online Marketers
Your brand may be operating on a shoestring budget. This can make it difficult to allocate a good budget for promotional purposes. Let this not dampen your spirits.
There are different types of video content that you can deploy cost-efficiently through various online touchpoints for reaching out to prospective customers.
Videos seamlessly complement your marketing strategies and also promise rich dividends.
Efficacy of Videos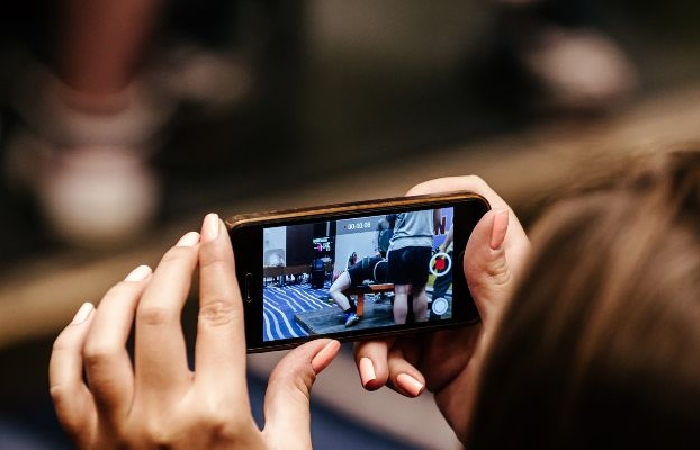 Videos can become viral like wildfire in no time and can catapult your brand's popularity, visibility, and credibility to dizzying heights. Short and sweet videos get intuitively shared by viewers.
Your videos must add value to the viewers' time. This will make them respond favorably to your call to action and facilitate amazingly fast conversions.
Video content is SEO friendly. If your videos get popular, your brand website will rank higher in Google's search page index (SERP). This will further increase organic traffic's footfall on your website.
Give a personal touch to videos, address their problems, and discuss complex topics in a simpler vein.
You may be wondering by now which video content types can offer maximum exposure to your brand without denting your corporate wallet. The section below offers you actionable insights into five proven and effective video types that can make your marketing plan outperform.
Videos Demonstrating Products
You can showcase your products from different perspectives and angles through product demo videos. Through them, you can convey the dominant sense of aesthetics and dimensional expanse of products while highlighting their usage pattern, advantages, and material composition.
You may also exhibit the product usage through animations or real-life examples.
Product demo videos can convince prospective buyers of the superiority and usability of any given product in a unique context. Such videos usually accompany the product image on the product ad page of your website.
You may deploy multiple videos of the product to present different aspects of it through smaller clips. You can edit using the best online video editor.
The product demos are highly effective in converting leads and reducing the abandonment of shopping carts. You can also post videos displaying the unboxing of products, assembling components in a unified whole, and then using it for the first time in a home or office setting.
Another option is to host live streaming on social media or your website to demonstrate product usage in real-time and respond to customer queries.
Explainer Videos
Explainer videos are highly useful for marketing products and painting a positive image of your brand in the eyes of potential customers. These videos can be employed to:
Define or identify a problem that the user commonly faces

Showcase how the brand's product is effective in comprehensively solving the problem

Illustrate the functioning of the product through captivating animations and real-world examples

Highlight the unique aspects of the product's configuration, modular design, innovative specifications, and ease of usage

Narrate your brand's story by linking your growth to the product's success

Make presentations to prospective customers before the product launch.
You can add a persona to the explainer video in alignment with your brand's image by leveraging the features of the video maker. Such video-making software makes scene transitions, incorporation of animations, integration of audio, and overlaying text composition easy.
Remember, the explainer video must end with a strong call to action to benefit from the trust capital it has created by engaging the attention of viewers.
Explainer videos are a must for product pages and should sit on your brand's website at strategic locations.
How to or DIY Videos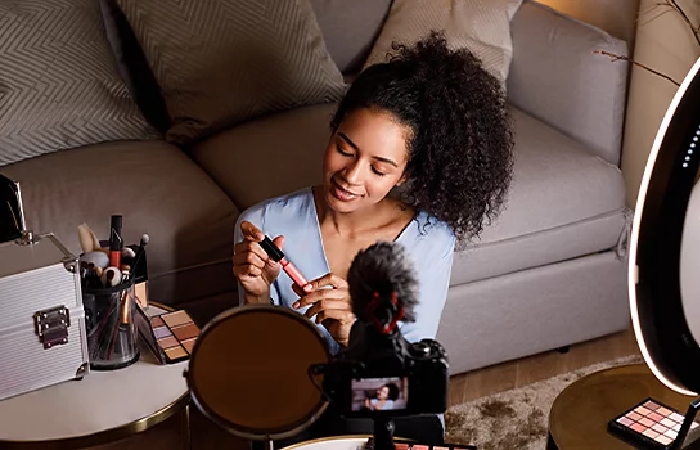 You can earn the trust of targeted customers quickly with tutorial videos presented in 'how-to' or 'Do It Yourself (DIY)' mode. Onboarding new customers become easier, whereas existing ones can be motivated to engage in repeat purchases. 
DIY video needs to be presented with a gripping storyline wherein the content flow must be aligned with the comfort level of viewers with your product.
For example, if you are focusing on customers at the top of the marketing funnel, i.e., at the 'Awareness' level, you have to be extra careful handling a prospect. They have just discovered your brand, and you can't afford to distract them with sales pitch-armed content.
DIY video can blend audio and visuals seamlessly to evoke a positive. It emotional response from the prospect about your brand by handholding him. How to use your product from scratch.
How-To video content has proved super effective in driving awareness. The content needs to be narrated in an authoritative yet friendly voice to spark viewers' interest, inspire their confidence, and sustain their enthusiasm till the end.
DIY videos can motivate viewers to explore more about your products. In increased traffic on your website, better search engine ranking for your site, and optimum conversions. In with exponential growth in sales.
Customer Testimonials or Review Videos
Potential buyers of any product tend to believe the words of previous customers better while making an informed decision about purchasing. You can capitalize on this by driving conviction in leads with customer reviews or testimonial videos.
This way, past customers would be spreading the word about your brand while. And also, If you will reap the dividends of your good product design or superior service.
You may ask your customers to share videos about their experiences related to using your products and how your offerings have made their lives easier. They can also present product reviews from their unique perspectives discussing the pros and cons.
Such testimonial videos are highly impactful in sub-consciously making prospects appreciate your brand's sincerity in serving customers optimally. This drives up your brand's credibility and brings more sales to the table.
Videos About Your Brand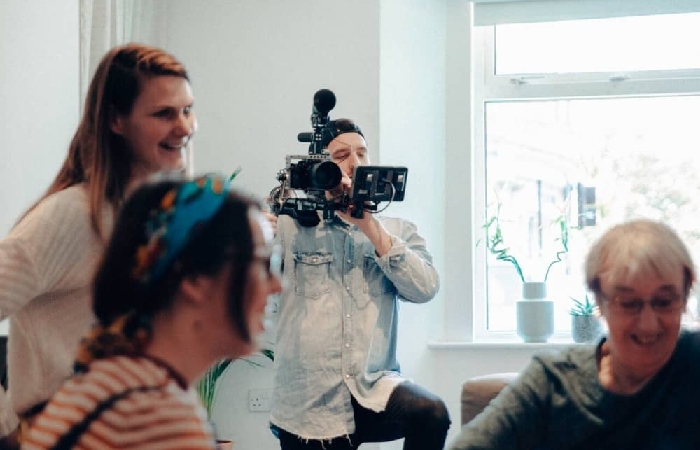 You can also create compelling video content centered around your brand ethos. And also, In the prevailing corporate culture, employee commitment, innovation at work, values you cherish. And also, A consciousness about social welfare and environmental causes, etc.
Videos can also carry interviews of your brand managers and employees. And also, It through which they may put forward their unalloyed views about your brand in a discreet manner.
Brand culture-related videos can prove instrumental in strategically promoting. And also, A brand loyalty among existing and potential customers. People love to associate with company that espouse the cause of humankind and the environment. And also, while treating employees fairly.
You can enhance the visual appeal of your videos with good online video editor software. Engrossing videos convert more.
Conclusion
You can also explore other video content types to economically bridge. And also, In the trust gap with prospective customers in a visually appealing and gripping manner. Always use good editing software to make your videos more engaging. Conclude all video content types with strong and evocative call-to-action to fuel optimum conversions.
Also Read: How to Keep Personal Notes Secure and Private