Email Lead Generation Techniques – Are you looking for ways to grow your business?
Do you want a wide customer base?
If your answer is yes, lead generation can help you grow your business…
Getting quality leads is an important goal of all businesses. After all, customers are to a business what oxygen is to human life. Marketers and entrepreneurs are always on the hunt to get new customers. They apply lead generation techniques to boost their customer base and enjoy profits.
There are many channels to generate quality leads for a business. Yet, email is the best channel for small businesses to target prospects.
We know what's brewing in your mind…
Emails…for Lead Generation? But, How?
Don't worry! Today's article answers all your email lead generation queries. In this blog post, we present you with effective email lead generation techniques. It will help you fascinate more customers without draining your budget.
So, let's get started…
But first, let's discuss a few terms which we'll use in this article.
What Is Lead Generation?
Lead generation is attracting people to a brand. Marketers first capture the audience's attention. Next, they grow their interest in the business to convert them.
What Is Email Lead Generation?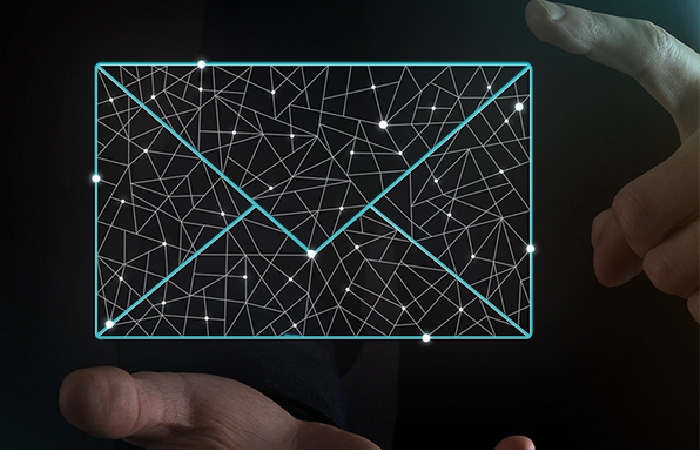 The term email lead generation means collecting leads through email opt-in forms. The website displays a newsletter subscription form to a visitor. He/she has to enter details like name and email address.
We do not limit email lead generation to collecting prospects' information only. NO! It also involves the tactics to convert quality leads into customers.
Having the names and email addresses will not do any good to the business. Marketers must develop effective strategies to use these details and target their prospects.
This takes us to a very important question…
Does email lead generation work?
Let's find out…
Is Email Lead Generation Effective?
We're sure that you're aware of how important it is for businesses to look out for new leads to expand and boost sales. So, if a business cannot capture new leads, it won't survive in the competitive market for long. Customers are the energy which keeps the business consecutively.
In the current era, a marketer has access to various modern channels to market its brand. Yet, email marketing is still considered an effective and cost-efficient channel.
Despite the common misconception, email marketing isn't dead! Many reputable brands use it for promoting their goods.
Email marketing offers the maximum ROI (return on investment) than other marketing channels. For every $1 paid on email marketing, the business can expect an average return of $42.
Crazy right?
Moreover, 89% of marketers use email marketing for generating leads. It's time for you to boost your customer base by using email lead generation techniques.
Time to move on to the part that you all are waiting for…
Let's dive right into email lead generation techniques.
Get ready!
Seven Email Lead Generation Techniques To Boost Your Customer Base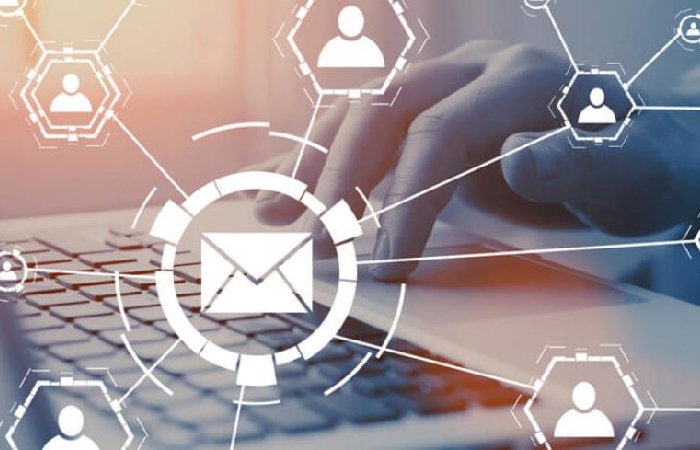 1. Use Lead Scoring
Lead scoring is a method to sort and rank the captured leads. Marketers use this method to rank the leads that are more likely to convert than others.
Lead scoring helps the business focus on converting leads. It saves the marketer's time, efforts, and of course, the marketing expenses.
With the help of lead scoring, a business can reach the right prospect at the right time and with a targeted message.
Let's take a small example here…
Suppose a person visits your website and explores your product pages. He then clicks on a product and reads its description. It means that he's interested in your product, and with the right offer, he will easily convert. You can send him an email and offer to sell the product at reduced prices.
But…what if the person isn't on your email list?
No problem!
Use exit-intent popups for people who haven't subscribed to your newsletter. Display the pop-up of the newsletter sign-up when they're about to quit the website.
Lead generation techniques will work if your visitors sign up for the newsletter.
Here's how you can make them opt-in for your newsletter…
2. Promise To Deliver Informative, Juicy, And Relevant Content
Before you ask prospects to share their email addresses, ask yourself these questions:
Why should they share their email addresses with us? 
What do we offer them?
When you're asking the visitor to subscribe to your newsletter, you must inform them what they'll get. Nobody likes to get dozens of promotional emails in their inboxes. So, offer something valuable to your subscribers and not too promotional.
If you promise valuable content, prospects will sign up for the newsletter.
But hey… it's not all about promises!  Stay true to your words, or else people will unsubscribe from the mailing list.
Identify the pain points of your audience and create content that would help them. Suppose a website sells baby items. It can create content that would help the parents. Such as, how to soothe the baby, which types of toys to buy, and etc.
If your audience likes the content you share, trust us… In no time, they'll convert as your customers.
Sometimes, people won't enter their details even if they're promised interesting content.
Don't sweat it…
The next point covers how to entice people to share their emails.
3. Use The Power Of Gated Content And Content Upgrade
This trick is effective to make your visitors sign-up for the newsletter with no fuss. Let's discuss gated and content upgrade:
i) Gated Content
Gated content is a page that's only visible to people who've provided their email addresses.
The best way to apply this is by allowing the person to read the blog post or view the video for a few minutes. Once he's hooked to the content, ask him for his email address to read the complete article.
If the person was thoroughly enjoying the content, he'd enter his email with no fuss. You can practice this technique if you have excellent articles, videos, and infographics on your website
ii) Content Upgrade
Another technique to get the email addresses is by offering upgraded content. You offer something more than what the visitor asked for in exchange for his details.
Suppose a person is reading a blog post about weight loss. You offer him an eBook containing weight loss plans. All he must do is enter his details to download the book.
Now let's move on to the part where we'll share tips on making the subscribers open your emails…
4. Send The Emails At The Right Time of Email Lead Generation Techniques
Timings are important in making subscribers open their emails and read their content. If we do not send the email at the right time, the prospect won't take the desired action.
Send emails to your subscribers at the following times:
i) When A Subscriber Signs Up
Send a welcome email to people who share their email addresses with you. Be sure to get your email in the prospects' inboxes before they forget to sign up.
ii) When A Prospect Abandons His Cart
Send emails to people who leave the website without checking out the carts. Remind them about the products they have left behind. Many marketers send exceptional offers to make the person complete his order.
iii) When A Visitor Downloads Content Upgrade
If a person has downloaded content from your website. Send an email to thank him for downloading your content.
Apart from timings, you need a strong subject line to make subscribers open the email.
Let's discuss it more in the next step…
5. Use A Striking Subject Line for Email Lead Generation Techniques
Pssst…can you keep a secret?
Gotcha!
Great subject lines immediately capture the attention of the prospect. He hits the email right away out of his curiosity.
So, get creative with your subject lines. Don't stick to simple and boring subject lines that look like newspaper headlines.
Try to spice up your subject lines by using bold and italic fonts. You can also use emojis to make it interesting.
A striking subject line can make or break your email marketing game. Hence, write powerful subject lines which tempt your subscriber to read the email.
Use the following tips to craft catchy subject lines:
i) Keep It Short
We're sure you're aware that inboxes provide a preview of subject lines. It shows around 60 characters on a desktop and at 30 characters at most on mobile. It means you don't have many characters to beat around the bush.
Get straight to business!
ii) Inform About The Content of Email
You don't want your email to appear as shady or scam, right?
Use 6 to 8 words to express what the email contains. Don't bluff subscribers by writing irrelevant subject lines. Or promise something that the email doesn't deliver.
iii) Use Numbers
Numbers are sure to catch your subscriber's attention. Use numbers where possible in the subject lines.
For example, instead of writing Tips to burn calories, write Top 10 tips to burn calories.
Once your customer has opened the email, it's time to make him read the email.
This brings us to our next step…
6. Draft Short, Simple, And Sweet Emails
We know you love talking to your subscribers. But, remember, your emails have to be short and simple.
A person won't read the email if it's long. Instead, he'll delete the email and might even unsubscribe from the mailing list.
So, keep your emails short so a subscriber reads and understands its content.
The following are the best practices for writing marketing emails:
i) Plain Fonts
Avoid using fancy fonts. Flashy emails are hard to read and understand. So, stick to plain fonts.
ii) Clean Template
Simple template designs make it easy for your subscribers to read. It increases the chances of generating more leads.
iii) Proper Formatting
Use a conversational tone, simple and well-spaced sentences in your email. Highlight the points that you want subscribers to read.
Create an easy-to-digest email to convince your customer to click the attached CTA.
Speaking of CTAs, the next step is all about CTAs and how they play an important role in email marketing.
7. Include Action-Oriented CTA
Every email that you send out should have one strong and convincing call to action.
The ultimate purpose of an email marketing campaign is to convert the customer. Attaching the CTA will make it easier for your subscribers to act immediately.
Use creative call-to-actions (CTAs) copy to catch your reader's attention and motivate him to follow through. CTAs that create urgency, or have an element of surprise, bring desired results.
Using phrases FLASH Sale, Get Your Surprise Gift, etc., improve the click-through rate.
Time To Generate Leads For Your Business…
So, dear readers, that's all for today!
We hope, this article proves helpful in generating quality leads through emails.
Which of the techniques mentioned above are you planning to use for your business? Please share it with us in the comments below.
Author Bio: Ricky Hayes is the Co-Founder and Head of Marketing at Debility – a free Shopify theme. The helping drop shippers build high-converting stores in minutes. He is a adoring entrepreneur running multiple businesses, marketing agencies, and mentoring programs.
Also Read: How Do Organizations Assess Business Risk